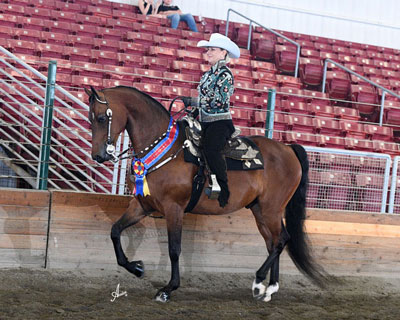 Sea Cloud Cosmo CH, Jr./Novice Western Pleasure Champion, C-Fair Charity Horse Show, 2018, trained and presented by Lori Gajowski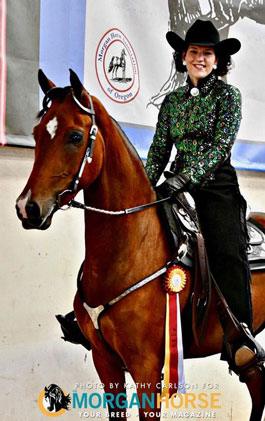 Sea Cloud Second Chance (JMF Irish Windsong X Salem Command), now a three year old, distinguished himself at the OMC show. The youngest of all the Sea Cloud Morgans, Chance is proudly owned and shown by Lenore Smith, Halsey, OR. - Sea Cloud Second Chance, Lenore Smith, owner, rider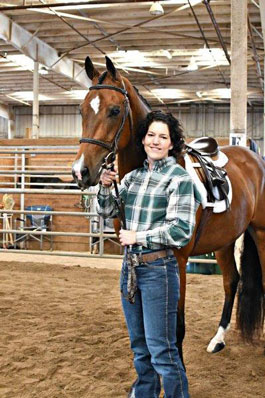 Chance and Lenore, OMC, 2018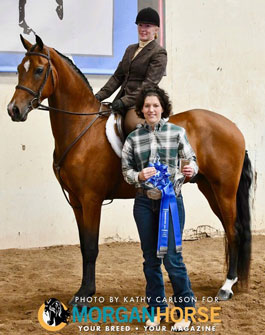 Sea Cloud Second Chance triumphant at 2018 OMC, exhibited by Leslie Arnould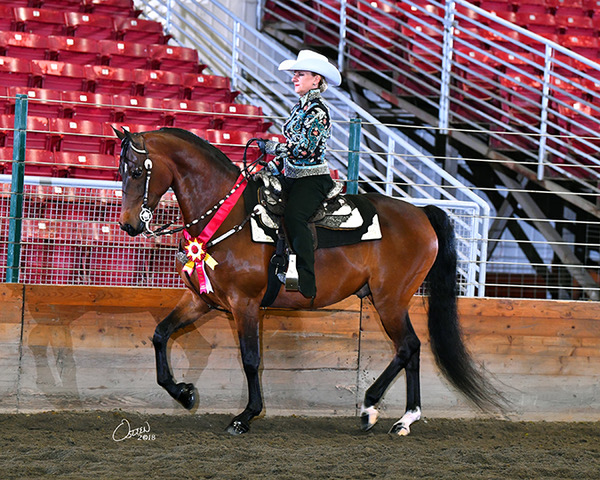 Sea Cloud Cosmo, Reserve Champion Junior Novice Western Pleasure presented by Lori Gajowski, 2018 Key Classic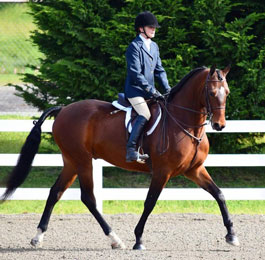 Sea Cloud Cosmo with BJ Higgins, warming up for the 2017 Key Classic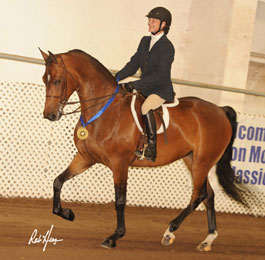 Sea Cloud Cosmo presented by BJ Higgins at the 2017 Far West Regional Championships in Eugene, OR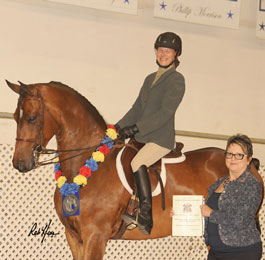 Sea Cloud Cosmo, Junior Hunter Pleasure Champion, Farwest Regional, 2017. Presented by BJ Higgins. Cosmo was the high score horse in the country by Astronomicallee in 2017!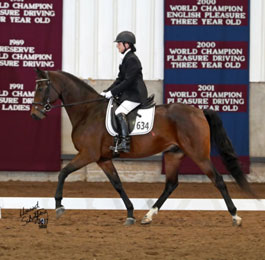 Sea Cloud Cosmo competing in Training Level Dressage, 2017 Morgan World Championship, trained and shown by BJ Higgins. They placed fourth in their World Championship. Cosmo competed in three divisions in Oklahoma City and finished the year as National high scoring offspring of Astronomicallee for the calendar year.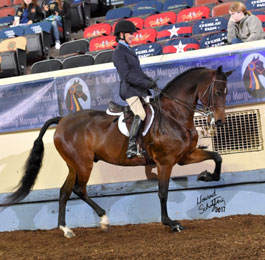 Sea Cloud Cosmo competing in Four Year Old Hunter Pleasure, 2017 Morgan World Championships. Shown by BJ Higgins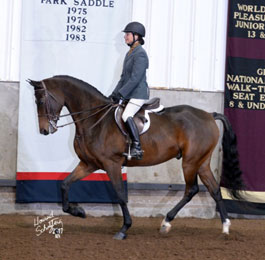 Sea Cloud Cosmo showing in Bridle Path Hack at the Morgan World Championships 2017; He placed 7th of 15 under the direction of BJ Higgins.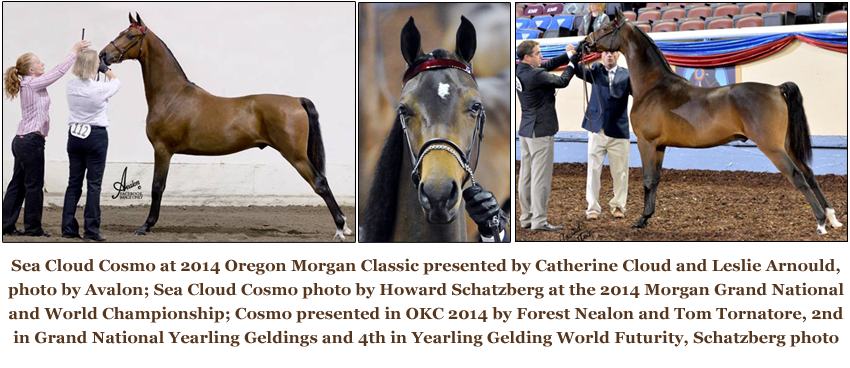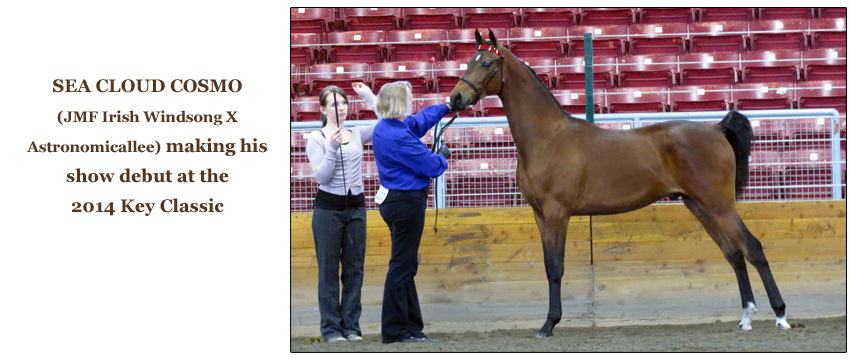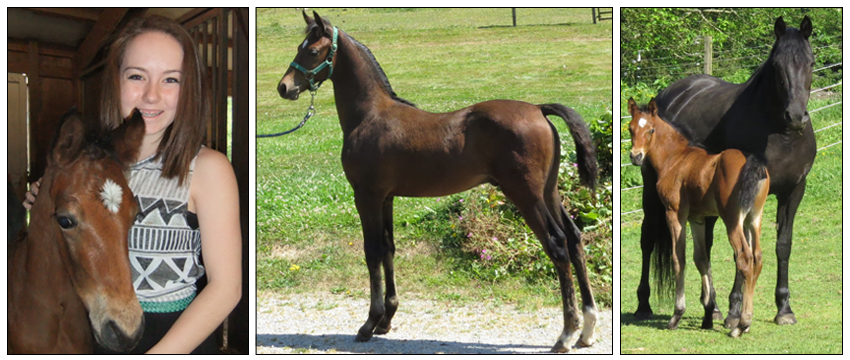 Sea Cloud Cosmo was born May 17th to JMF Irish Windsong. This fancy colt is by Astronomicallee and is attracting lots of attention. Sea Cloud Cosmo with Anne at Open Barn, 2 weeks old - At 12 weeks, with Mom - JMF Irish Windsong, at 7 weeks.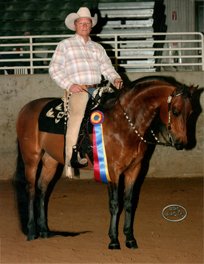 Sea Cloud Cassanova with Barry Beach 6/20/2014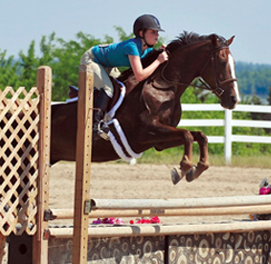 Sea Cloud Charade, 2010 and 2011 AMHA Open Competition Hunter-Jumper National Champion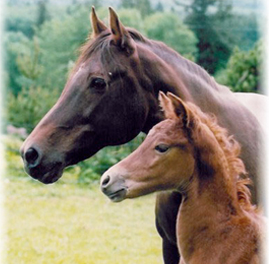 Sea Cloud Serenade (QP Alabama x Sea Cloud Celeste) born May 5th, 2003 - January 2004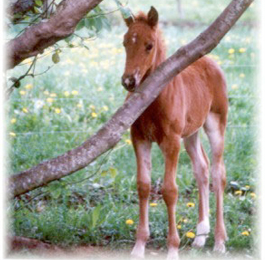 Sea Cloud Chanel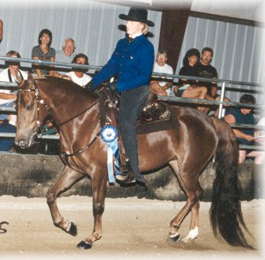 Sea Cloud Chanel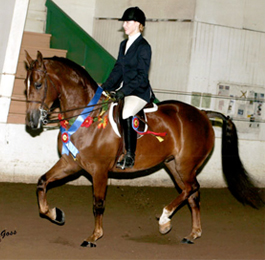 Sea Cloud Safari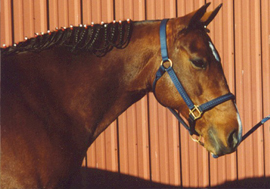 Sea Cloud Celebration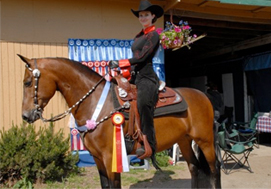 Elizabeth Miller & Sea Cloud Casanova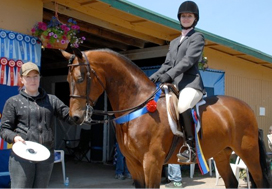 Megan Allison with Sea Cloud Casanova and Elizabeth Miller, Jr. Exhibitor Hunter Champion at PNW Morgan Horse Show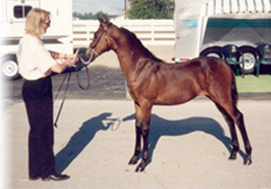 Sea Cloud Sapphire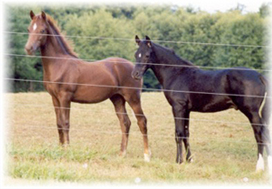 Sea Cloud Safari & Sea Cloud Clipper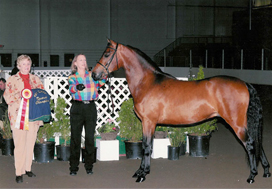 Sea Cloud Casanova Now showing in Utah & Wyoming for proud owner, Cheryl Greenhawt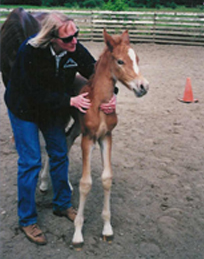 Sea Cloud Cavalier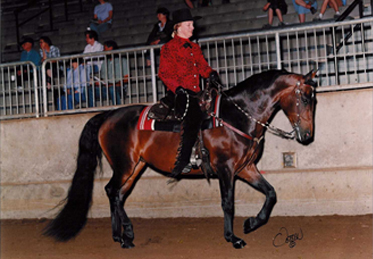 Sea Cloud Sapphire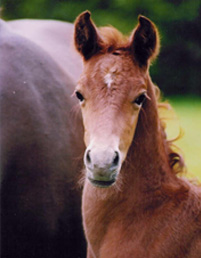 Sea Cloud Serenade