2017 World Championship and Morgan Grand National
Jakob Young competing at the 2017 Morgan World Championships
on Jazztime Just Jamaica, Walk Trot Western Pleasure and Equitation. "JJ" is just one of Catherine's show quality school horses.

Jakob Young and Jazztime Just Jamaica
representing Sea Cloud Morgans at the 2017 Morgan World Championships in Oklahoma City, Walk Trot Hunter Equitation and Pleasure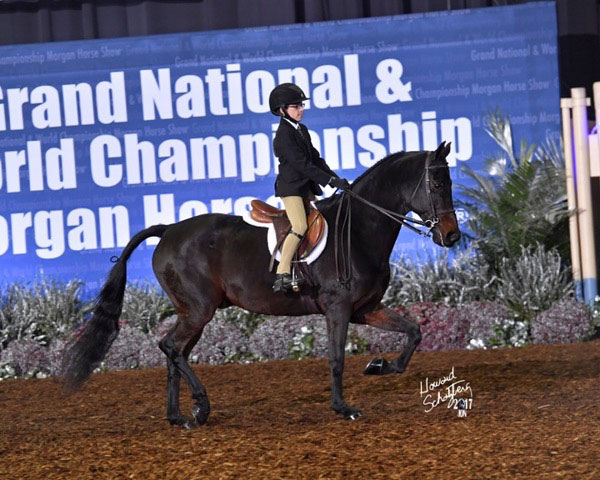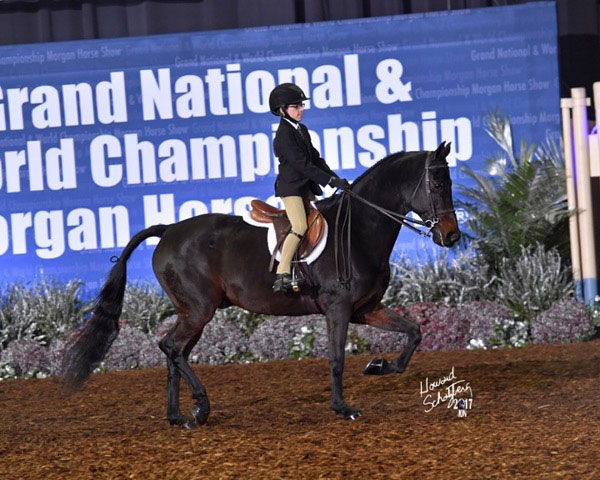 Larriette Oien competing in Western Dressage "aside" on Jazztime Just Jamaica at the 2017 Morgan World Championships in Oklahoma City.
Larri and JJ finished fifth in their World Championship for Amateurs and Junior Exhibitors (all the rest rode astride!).  Along the way, they took first place in Test 3, one of four that went toward the overall placings.  At the show Larri was filmed and later appears in a USEF Western Dressage educational video.  What an amazing achievement for Larri and JJ!
 
Sea Cloud Cosmo competing in Four Year Old Hunter Pleasure, 2017 Morgan World Championships.  Shown by BJ Higgins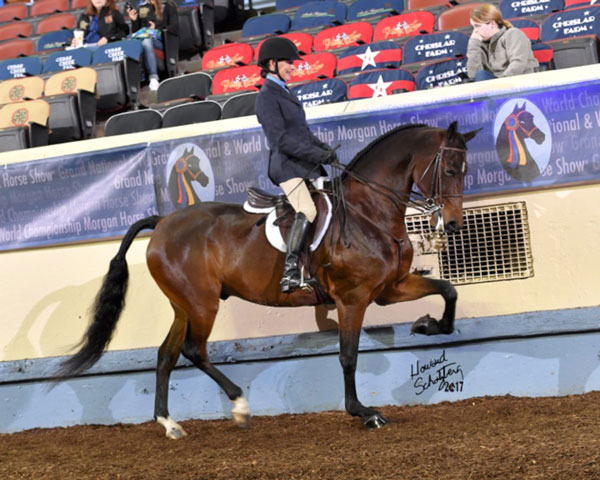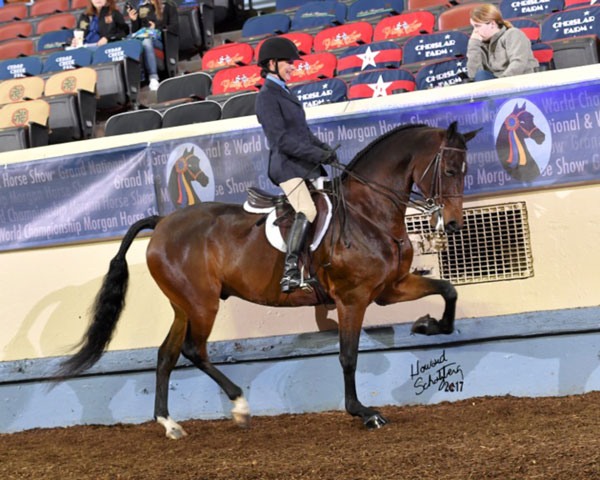 Sea Cloud Cosmo showing in Bridle Path Hack at the Morgan World Championships 2017; He placed 7th of 15 under the direction of BJ Higgins.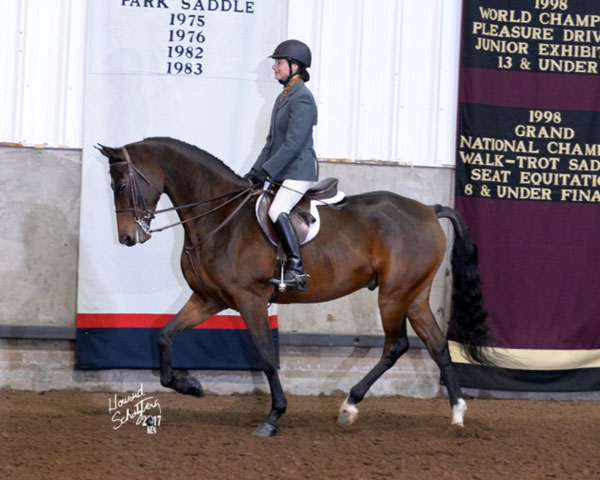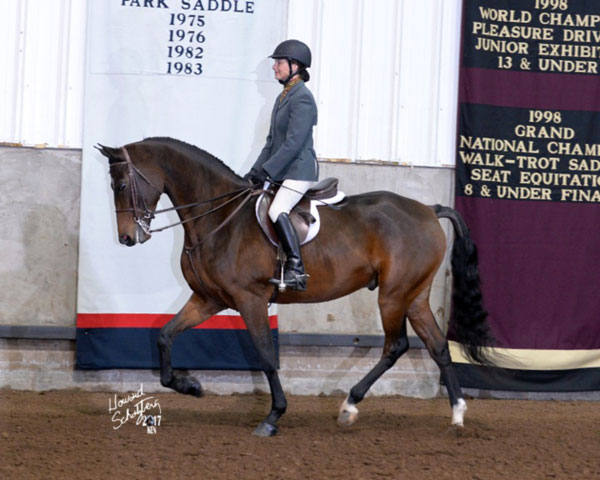 Sea Cloud Cosmo competing in Training Level Dressage,
2017 Morgan World Championship, trained and shown
by BJ Higgins.
They placed fourth in their World Championship.  Cosmo competed in three divisions in Oklahoma City and finished the year as National high scoring offspring of Astronomicallee for the calendar year.